To celebrate Halloween, I thought I'd show you a little anim I created this time last year.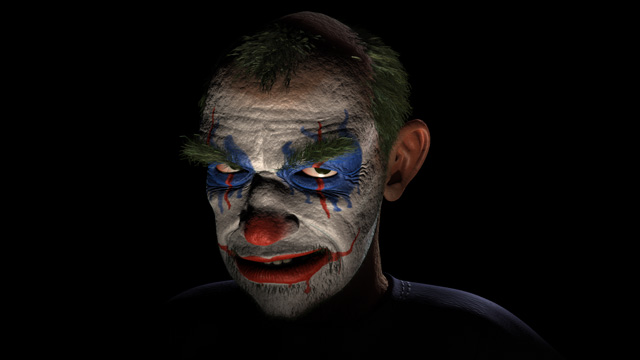 A few people have asked where my Facebook photo (above) is from, and this is it. The clown was created (modified from an existing character I had made) and this animation completed in 2 days as a quick test. The audio is from a sample video from Hollow3D.
Check it out after the jump (hehe I've always wanted to say that…).